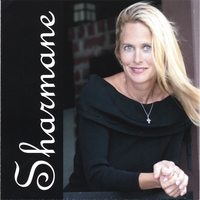 Pensacola, FL, April 28, 2008 - Prayerful Hearts Ministry is pleased to announce that Contemporary Catholic/Christian performing artist-SHARMANE-was recently recognized as an award recipient at the 2008 KCCM Awards held in Kansas City on Saturday, April 26th. SHARMANE received the award for FEMALE VOCALIST of the Year. This is the first-time award for SHARMANE-who also was invited to perform her 2007 radio single titled I SURRENDER, (which spent over 20 weeks on the Christian Radio & Retail Weekly I-chart), at the multi-faith awards presentation. I SURRENDER was also recognized as a final nominee for the Song of the Year category.

The KCCM Awards are sponsored annually by KingCat Music based in the Kansas City area. This organization serves to recognize artists who are part of the KingCat Music network in a variety of award categories including Artist of the Year (in each music genre), Group of the Year and Song of the Year. KingCat Music includes local, regional and national independent artists that perform in the Christian music genre. The awards are held each spring at a Kansas City area venue. Sponsors for the event include notable businesses, professionals in the Christian music industry, along with several radio stations, and news periodicals. For more information on the KCCM Awards visit www.kccmawards.com.

For more information on SHARMANE visit www.sharmane.com.